Description
Material: PP
Style: Nordic
Function: Multifunctional
Product Category: Kitchen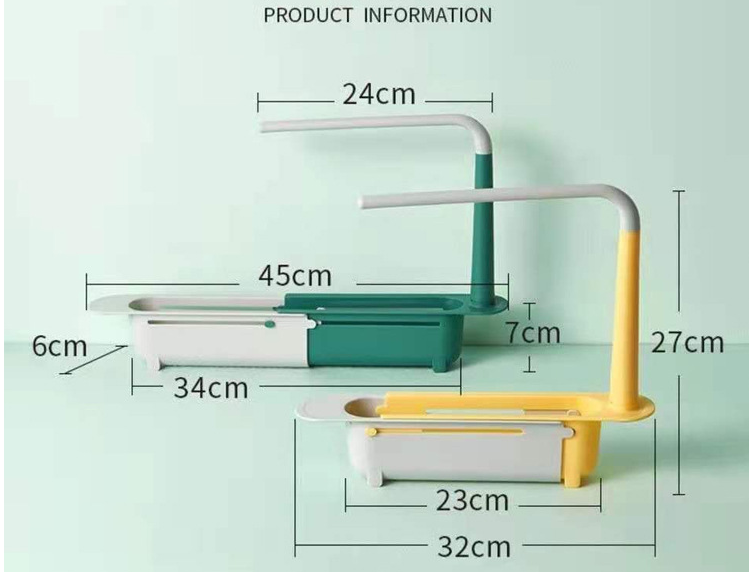 Cleaning small things
Dry and neat
Telescopic universal | Ventilation and drainage | Thick and stable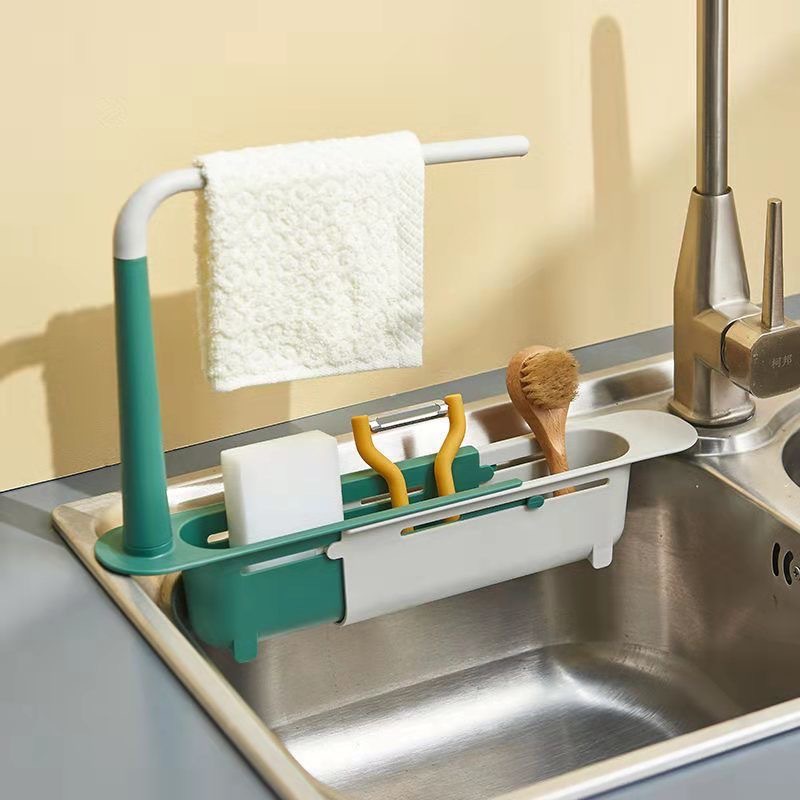 The sponge is no longer wet
Ventilation and drainage, no mold
Clean the dedicated storage area for small items,
Clean and refreshing, within reach.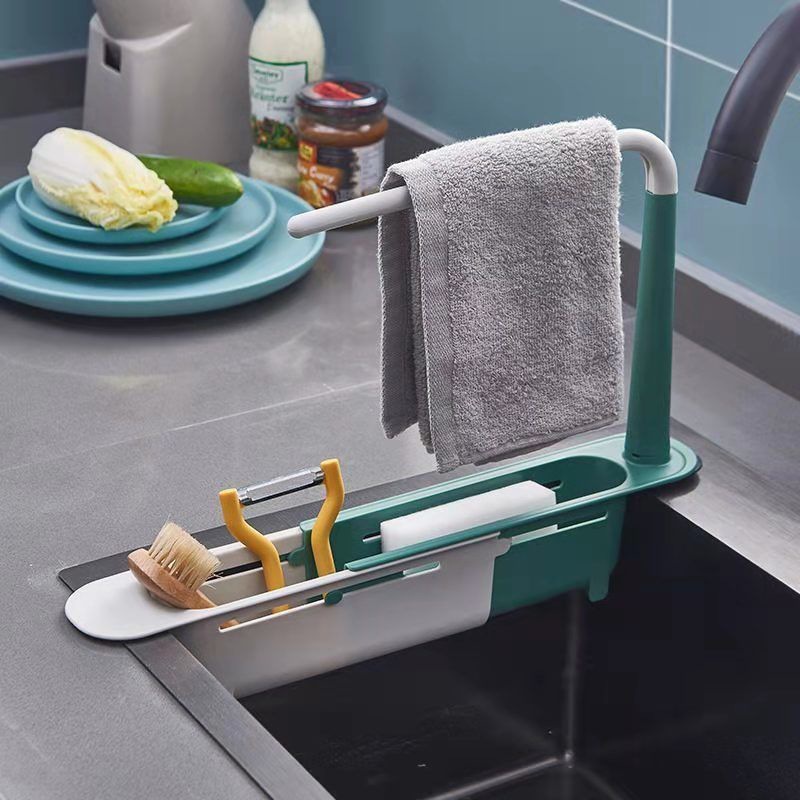 Adjustable
Suitable for large and small sinks
Retractable and adjustable shelf size,
23.5 ~ 40cm inner diameter sink can be used.
Change horizontally, vertically, left or right
Does not block the faucet
Rounded and symmetrical corners, can be placed on the side,
Can be placed horizontally and vertically, left and right adjustable,
The wiper holder does not block the faucet.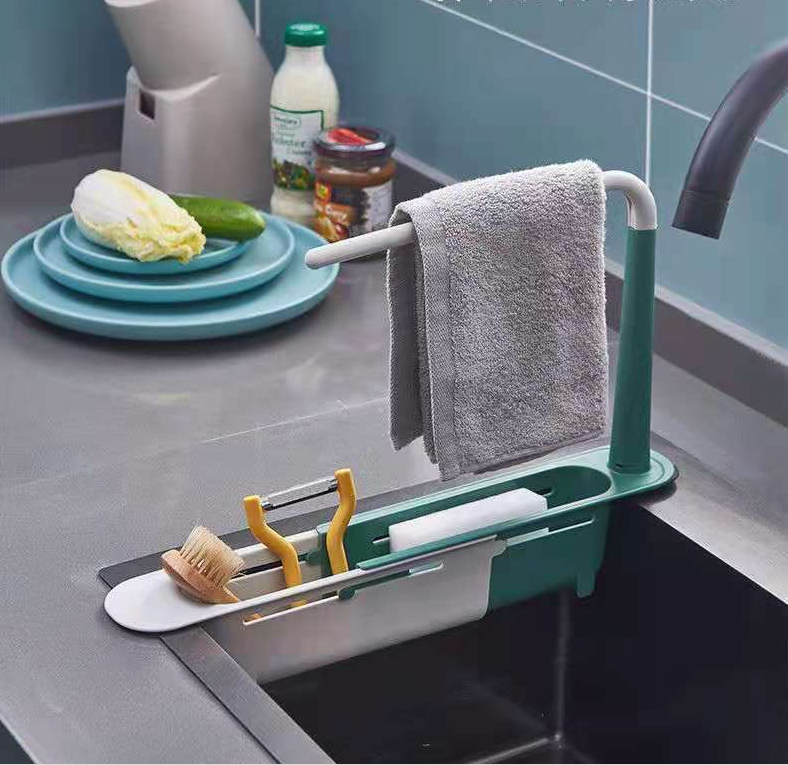 Can be placed beside the countertop sink
Intimate little foot design, can be moved anywhere,
Countertops and window sills can be placed stably.
Easy to install
Just plug it in and turn it around and you're ready to go.
1. Insert the rag hanger.                   2. Align the card slot and rotate it to the right.
3. Paste. Apply anti-slip stickers, more stable.