Description
Name: Multifunctional hook / lamp hanging
Size: length 26cm, small head diameter 22mm, large head diameter 3mm
Material: stainless steel + rubber sleeve
Outdoor Multifunctional Portable Light Hanging
Material: Stainless Steel, PVC Coated Safe Anti-Slip Coating
Product composition: 1 lamp hook
Color: Orange/Black
Length: 26.5cm
Instructions
01. When installing the lamp hanger, place the hook as shown in the picture
02. Let the hook buckle in and pull it out
03. Rotate clockwise
04. Then just put it down and the installation is complete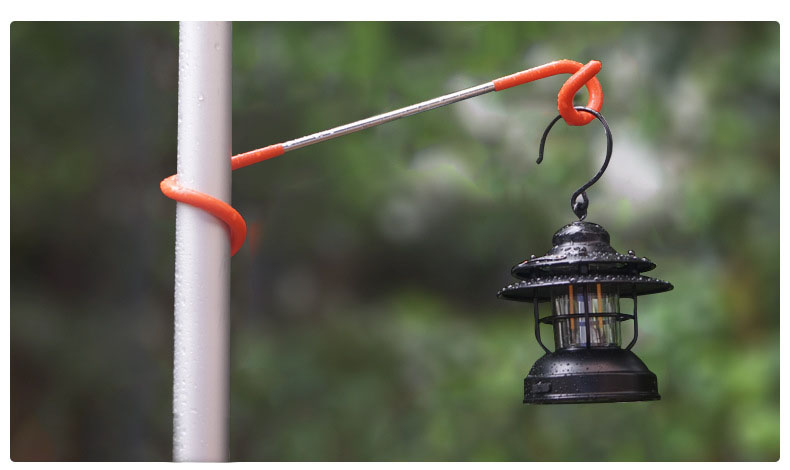 When camping, it is easy to hang camping lights on poles or branches.
The two side parts with different diameters can be used according to the situation at the time.
Precautions for use
01. Any use other than this product is prohibited.
02. If you use iron brushes or sharp tools, it may scratch the product.
03. Please keep away from children when using.