Description
Product Name: Dark Moon Cleaver
Blade material: 5Cr1 5Mov
Handle material: 304 stainless steel
Blade thickness: 3mm
Knife cover material: leather knife cover
Reminder: All dimensions are measured by hand, the error within 1~2MM is within the normal range, please refer to the actual product. Due to different production batches and the characteristics of the forging process, the blade pattern will be slightly different
整张刀的造型以一抹镰月作为灵感,黑色作为整体主色
光影交错间,奠定神秘的色彩
Using superior craftsmanship,
high temperature quenching,
hand forged
Improve the density and purity of steel, so that the hardness and toughness of the tool are greatly improved
304 stainless steel casting, seamless connection, no dead ends for cleaning
Smooth and comfortable grip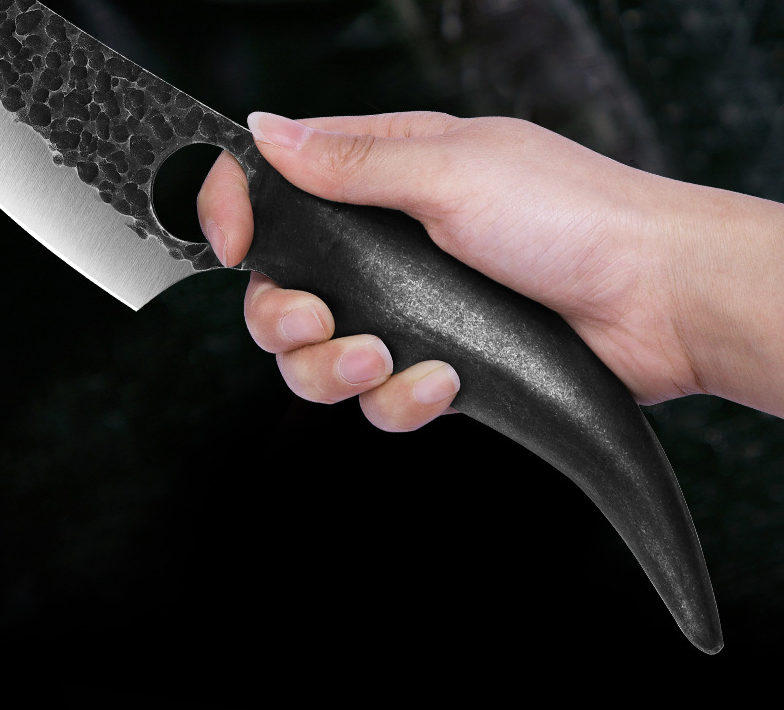 The blade steel is made of 5Cr15Mov, with high hardness and good wear resistance
Good toughness, easy to cut
Kitchen use
(The thickness of the blade is moderate and suitable for cutting with a variety of ingredients, meat, vegetables and fruits can be easily controlled)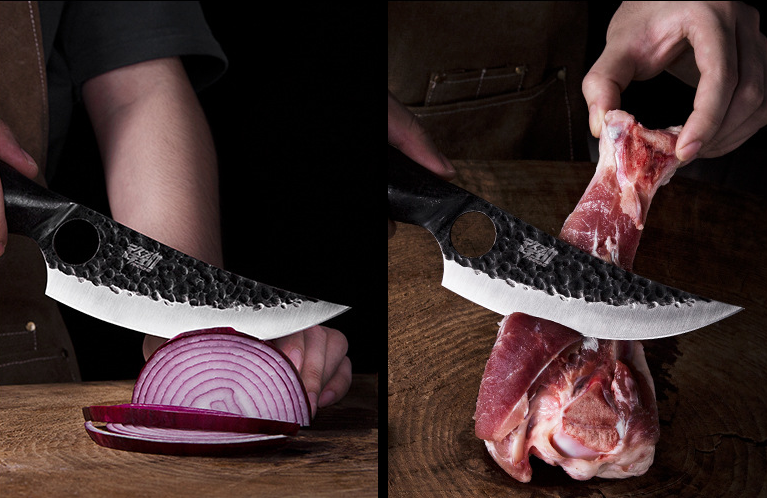 Precautions
1. The knife can be cleaned with warm water, and detergent can be used for decontamination work if necessary
2. Try to avoid using metal cleaning tools such as steel balls for wiping, so as not to cause
Abrasion; after cleaning, use a clean cloth to dry the moisture, and then put it into the knife case
3. Do not use it to chop bones or cut hard ingredients (such as bones, dried ingredients, cold
Frozen ingredients, shell nuts, etc.) Frozen ingredients need to be completely thawed before cutting.
4. Do not slap things with the blade; do not chop ingredients on hard objects (such as in glass).
Glass, ceramics, metal plate, stone, uneven and cause the blade to chip. )
5. In order to ensure a better use effect, please choose knives with different functional types for cutting different ingredients